RNR Services offers sanitary services,washroom products and biological products.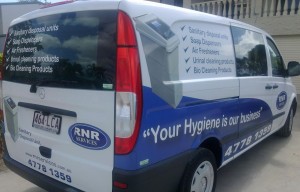 We help you to maintain a high standard of sanitary hygiene for your staff and customers by keeping your washrooms clean and fresh.  We pride ourselves in promoting environmentally friendly products and systems.
In chemical cleaning and deodorizing products, for example, we utilize biotechnology to do away with traditional polluting and hazardous chemicals.
For fragrances, we use extensively natural organic-based ingredients.
We can work with you in providing clean, hygienic, convenient washroom facilities. For washroom users, the results are pleasant experiences that reflect on your high quality standard and caring philosophy.
For the company, it translates to higher workforce morale and enhanced company image. And these benefits can be achieved through our proven environmentally-friendly, and just as important, cost-effective washroom hygiene systems.
BENEFITS OF WASHROOM SERVICES:
Committed to help you maintain washroom hygiene.
Quality service you can trust.
Non mechanical – requires no plumbing or power supply.
Trained female staff – Nothing for you to do.
No disruptions to your staff or customers.
Safe and hygienic – Environmentally friendly.
Discreet unit inside the toilet cubicle.
Contact us today for a free (same day) assessment of your requirements